The best location for your golf tour will depend on what you want to do in addition to golf. Each of the destinations offers a different experience.
BANGKOK
Bangkok is a dynamic cosmopolitan city, with over 60 courses varying in standards in the city and suburbs.
International hotels and restaurants are in abundance. Accommodation ranges from budget standard to world-class award-winning hotels voted amongst the best in the world.
With many modern international style shopping malls, and also many local markets, selling handicrafts, clothes, watches, CDs, perfumes, and a wide array of jewellery.
PATTAYA
The resort for Pattaya golf is located southeast of Bangkok, less than a two-hour drive. The region hosts a wide variety of golf courses with over 20 in the region. Pattaya has evolved into a very vibrant city with a busy nightlife scene and a multitude of bars and restaurants. It is popular with both families and single travellers and continuing investment make it the fastest-growing region in Thailand.
PHUKET
Set in the Andaman Sea, Phuket is popular for its many beaches. The island is very well developed and hosts a wide choice of both international and local style accommodation, together with a wide choice of restaurants and entertainment in the evening.
There are now eight golf courses available, the most recently opened being Mission Hills on the eastern side of the island which opened in 2004. This is another Jack Nicklaus design with incredible ocean views. In addition to golf, tourist attractions range from coral reef diving, game fishing, elephant riding and sailing trips around the local islands. Phuket is about 50 miles long and 18 miles wide, and the interior supports surviving rainforest and plantations of rubber, cashews, pineapple and coconut. There is a national park with many waterfalls, and you can also enjoy an array of wildlife.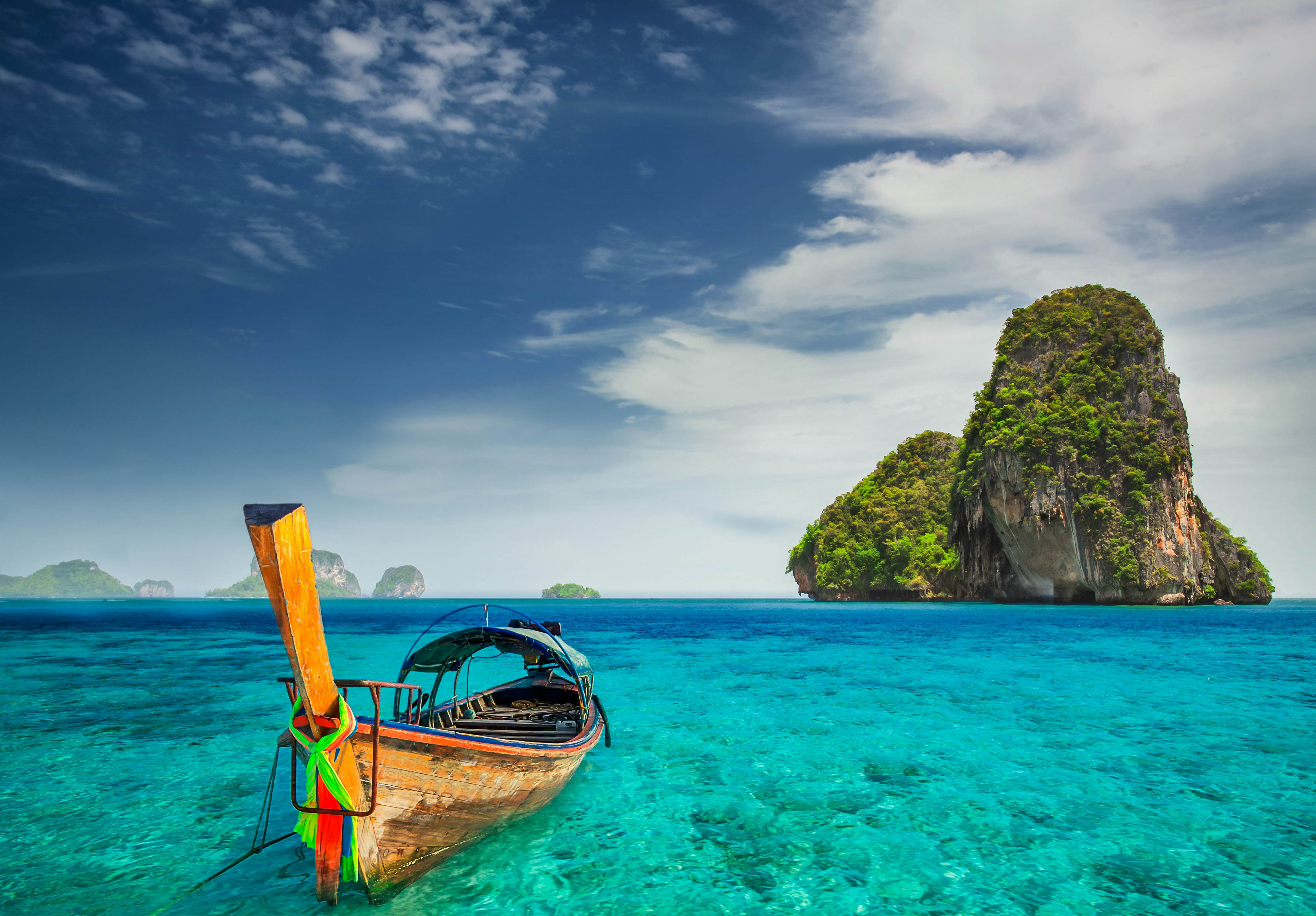 HUA HIN
The Hua Hin area is located on the western side of the Gulf of Thailand and is approximately a three-hour drive from Bangkok.
A fishing village that has developed over the years, Extremely popular with both locals and visiting foreigners for holidays, it has successfully incorporated modern luxuries without the commercialism of other resorts, and the area has kept much of its old-world charm, and colourful ways. Today it is still a thriving fishing village with its own local fleet and on most evenings, holidaymakers stroll down to the harbour to enjoy the fresh seafood available in many of the fine waterfront restaurants.
CHIANG MAI
Located in the northern region of Thailand, Chiang Mai is one of the oldest cities in the country.
A one-hour flight from Bangkok makes it easily accessible and its mountainous terrain provides visitors with breathtaking scenery.
Named the 'Rose of the North', Chiang Mai is host to over ten courses throughout the surrounding area providing visitors with plenty of choice.
The area has six main hill tribes that continue to work the land and have maintained their beautiful customs and crafts. These native tribes each have their own language, religion, culture and dress, and particular way of living off the land. Immigrating from surrounding countries, their arts and handicrafts of silver, teak and silk are valued pieces for visitors and locals alike to buy and treasure.
There are also over 300 Buddhist temples in the city; these are some of the finest and oldest temples in the Kingdom.
In addition to the destinations highlighted above, there are also several golf courses in Kanchanaburi province and areas adjacent to the Khao Yai National Park in Nakhon Ratchasima province. Both are approximately a 3-hour drive from Bangkok.